Aita: The Ultimate Modular Sofa for Modern Living
The Aita modular sofa is a modern and highly functional furniture piece that offers comfort and style. With its unique design, this seating group is perfect for any living or working area.
One of the key features of the Aita relaxation sofa is its modularity. This allows you to easily reconfigure different parts of the seating group to meet your specific needs and preferences.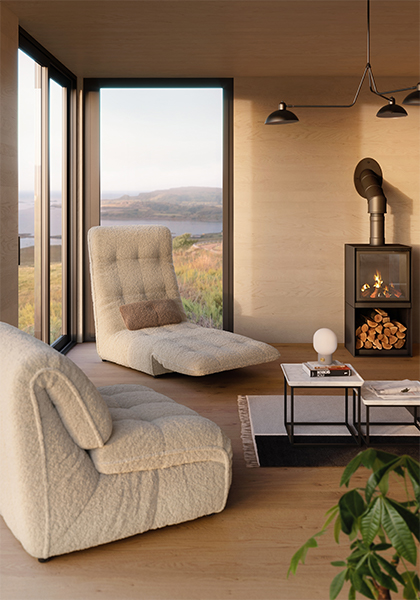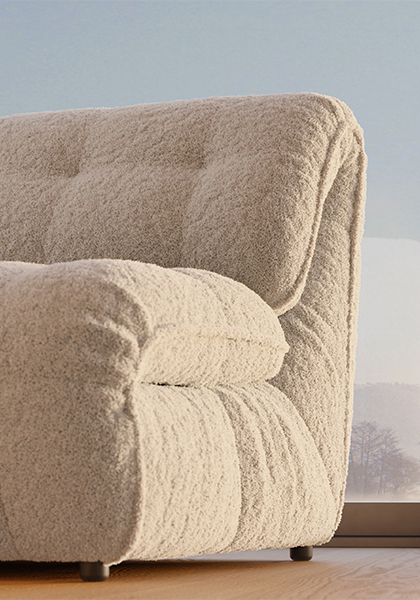 Aita excels with an elegant and modern design that will undoubtedly complement any contemporary interior. Its simple yet stylish aesthetic makes it an ideal addition to any living room, family room, or relaxation area.
In addition to visual appeal, the Aita seating group also provides exceptional comfort thanks to its soft padding. Whether you're relaxing alone on the sofa or entertaining guests, you will enjoy the luxurious feel of this furniture piece.
One of the most impressive features of the Aita sofa is its functional design approach. The seat and backrest area of the seating group are designed to provide maximum support and comfort, making it an ideal choice for those who spend long hours sitting.
One of the best features of the Aita sofa is its reclining function. With just a few movements, you can adjust the backrest and footrest to a comfortable position for relaxation and enjoyment of your day. Whether you're reading, watching TV, or simply unwinding, Aita provides you with the necessary comfort.
Furthermore, the modular design of the Aita seating group means that you can easily customize it to suit your specific needs. Whether you need additional seating or a cozy spot to relax, the modular sofa Aita will allow for it.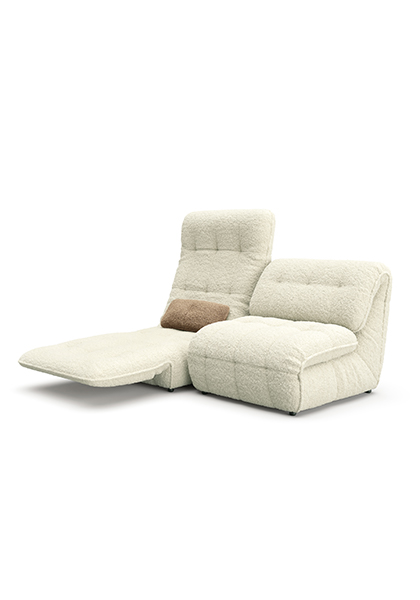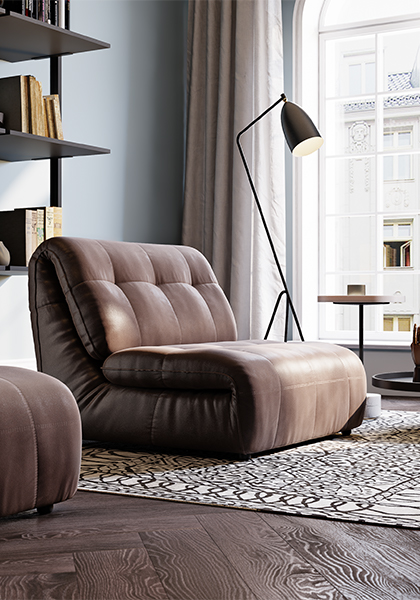 Materials and Construction
The modular sofa Aita is made of high-quality materials that ensure longevity and durability. The frame is constructed from sturdy hardwood, while the cushions are filled with a combination of foam and synthetic fibers for optimal comfort.
The upholstery is available in various fabrics and leather types, as well as a wide range of colors, allowing you to select the perfect option that matches your personal style and preferences.
Thanks to its modular design, the Aita modular sofa is extremely versatile and adaptable. You can arrange different parts of the seating group in various configurations to create a seating arrangement that perfectly suits your needs.
Whether you're hosting a large gathering or simply want to relax alone, the Aita modular sofa can be customized to provide the ideal level of comfort and practicality.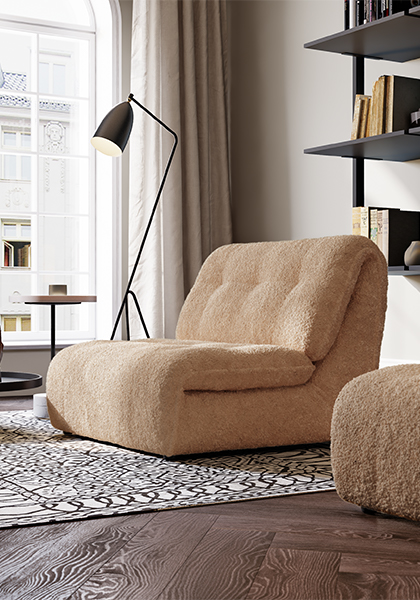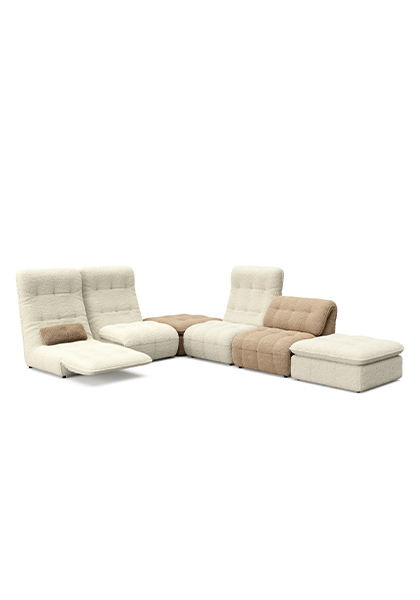 In conclusion, the Aita modular sofa with relaxation function is a great choice for anyone looking for a stylish and functional furniture piece. With its innovative design, exceptional comfort, and versatile configuration options, this seating group is sure to become the favorite centerpiece of any living space.
Whether you're relaxing at home with family and friends or working hard in the office, the Aita modular sofa is the perfect choice for those who value both style and true value in their furniture piece.